Lincoln Junk Removal Hauling Services preferred vendor for furniture and junk removal services in Nebraska. We service Omaha Lincoln Bellevue Hastings Grand Island Nebraska with our professional junk removal and hauling services.
We are insured, and bonded as well for our your protection. Our personnel are dedicated and careful regarding the safety of your home and business. Call now (402) 875 7271 and receive immediate pricing for removal.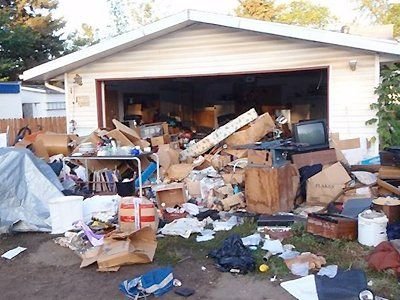 Are you looking for garage cleanout service in Lincoln NE? LNK Hauling Junk & Moving is giving you an opportunity to park your car again in your garage and will remove all the junk and wastage from your garage to make it clean and spacious. Garage is an essential part of your house as it is the place for your car and other wastage of the house but it needs cleaning from time to time to prevent you from the situation of overstorage.  Cheap garage cleanout service of Lincoln! Cost? Free estimates. Call us now or book online quickly!
When was the last time you actually parked your car in the garage? When God was a child? We understand. So how are you going to even begin to get rid of all that junk? No problem. LNK Hauling Junk & Moving is here! Cleaning out and hauling away junk from a garage is the most requested job we do. We're experts at this. Call today and start parking your cars in there tonight. LNK Hauling Junk & Moving has been specializing in garage clean outs since we opened in Lincoln, Nebraska.
We pride ourselves on delivering outstanding customer service and a great value.We want to make you a customer for life.
You drive by a house with the garage door open and it's absolutely spotless! There are shelves lining the walls, all neatly stacked with bins. There's a well-organized workbench. There might even be a car parked in there, with ample room on both sides! Seeing what a clean, junk-free garage looks like, you might come back to your own garage and want to just shut the doors. Instead of hiding from your clutter, why not call our team for a total garage clean out service?
JUNK REMOVAL SERVICES LINCOLN
Appliance Removal Service near me Lincoln
Box Spring Removal Service near me Lincoln
Construction Waste Removal near me Lincoln
Deck Removal Service near me Lincoln
Foreclosure Cleanouts near me Lincoln
Freezer Removal Service near me Lincoln
Furniture Removal Service near me Lincoln
Garage Cleanout Service Cost Lincoln
Garbage Removal Lincoln
Hauling Service Cost Lincoln
Hot Tub Removal Cost Lincoln
House Cleanout Service Cost Lincoln
Junk Removal Service Cost Lincoln
Mattress Removal Service Cost Lincoln
Refrigerator Removal Service Cost Lincoln
Television Disposal near me
Trash Removal Service near me
Washer Dryer Removal Service Cost Lincoln
Yard Waste Removal Service Cost Lincoln
Garage cleanout is much more than just removing junk and sweeping – our professionally trained junk removal team will handle all the labor, loading, hauling away, organizing, disposal, and recycling of your items too! All you have to do is tell us how you want your garage to look or point to the items you need removed or re-located and we will handle all the heavy lifting and hauling away. We'll clean up your garage and get rid of all the unwanted clutter lying around so that you can reclaim the space in your garage and start parking your car where it belongs.
Whether you have only a few items that you need removed or you have an entire garage full of junk. First we will meet you at your home or office to discuss your garage clean-out needs. Once we go over the scope of work we will provide you with a FREE, no obligation quote to get your garage looking exactly like you want it. Only after you have approved the work and agreed on a price will we go to work removing all the junk and doing all the heavy lifting and moving. We are also experts with organization so if you need things moved and reorganized in your garage, we can provide the custom solution you need.
LNK HAULING JUNK & MOVING OFFERS THE FOLLOWING GARAGE CLEANOUT SERVICE FOR OUR VALUED CUSTOMERS
All you have to do is point!
We do everything. All the lifting and loading
It takes less than an hour in most cases
Clean up the area
Recycle and donate everything we can
SOME OF THE COMMERCIAL ENVIRONMENTS WE SERVE
Home and Residential
Business and Office
Property Clean outs
Commercial and other
Garage cleanout services cost
Garage cleanout services near me
LNK HAULING JUNK & MOVING
REQUEST FREE INFORMATION NOW. CLICK HERE!